Model 870 Shotgun

Survivor holding a Model 870 Shotgun.

Weapon Type(s)

Ranged, Gun

Fire Power

270

Spread

10.00

Firing Speed

1.17

Capacity

4

Scope

No

Silencer

No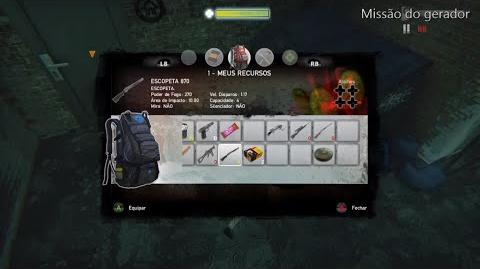 The Model 870 Shotgun is a pump-action shotgun in ZombiU.
Background Information
Edit
The Remington Model 870 is a paramilitary shotgun produced since the early 1950's, L74A1 is the British designation of the same weapon. The L74A1 is used by the United Kingdom Special Forces and Specialist Firearms Officer (Police) as a breaching weapon.
Ad blocker interference detected!
Wikia is a free-to-use site that makes money from advertising. We have a modified experience for viewers using ad blockers

Wikia is not accessible if you've made further modifications. Remove the custom ad blocker rule(s) and the page will load as expected.