Welcome to the ZombiU Wiki
The wiki about ZombiU, a game developed by Ubisoft Montpellier and published by Ubisoft.
All pages can be edited and you are welcome to join us and contribute to this wiki!
New pages • New files • Recent changes • Categories • Wiki tutorial • Help pages • All pages
ZombiU is a first-person survival-horror game developed by Ubisoft Montpellier. It is made exclusively for the Wii U. The game is a first-person survival-horror set in a post-apocalyptic London that has been ravaged by zombies. Most notably, it uses the Wii U Gamepad functionality to force players to look away from the screen while browsing their inventory but without pausing the game, leaving characters vulnerable while looking away from the screen. ZombiU is released simultaneously with the Wii U - November 18, 2012 (NA) and November 30th, 2012 (EU). The game is based on Ubisoft's first game, Zombi.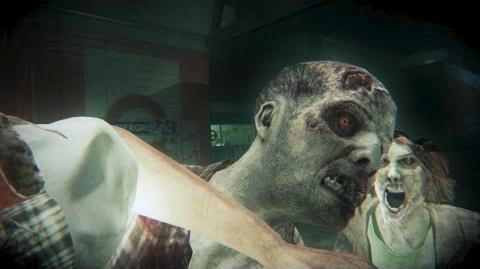 Create blog post
At GDC 2013, Award-winning ZombiU writers Gabrielle Shrager (story design director, Ubisoft Montpellier) and Antony Johnston (New York Times best-selling graphic novelist and games writer) retraced t…

Read more >
See more >
Ad blocker interference detected!
Wikia is a free-to-use site that makes money from advertising. We have a modified experience for viewers using ad blockers

Wikia is not accessible if you've made further modifications. Remove the custom ad blocker rule(s) and the page will load as expected.